Beru lets you read DRM-free Ebooks books on your Ubuntu desktop or touch device. It tries to be unobtrusive, letting you manage your books as you like. Beru has full support for Epub files and preliminary support for CBZ and PDF files.
Beru is availble in the Ubuntu Software Store, as click package, and in a PPA. It is developed on GitHub and licensed under the GPLv3.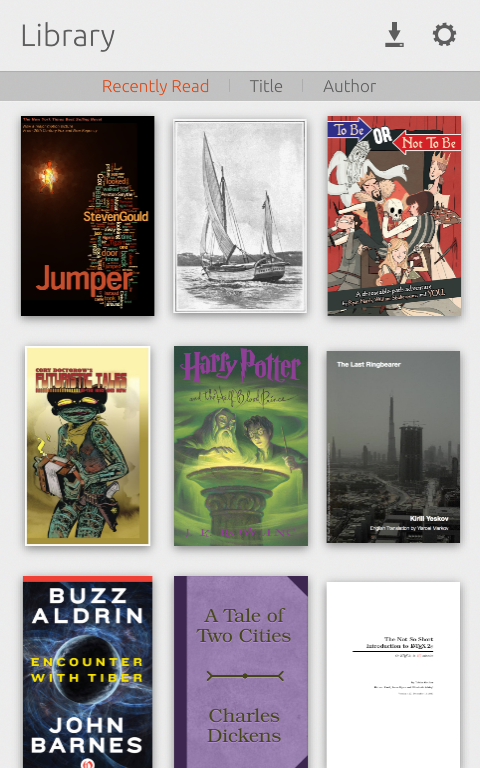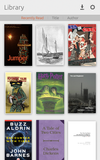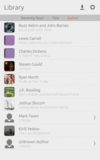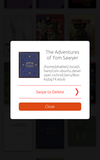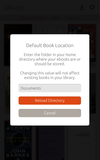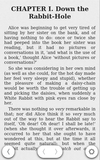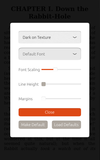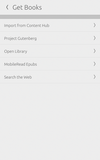 ---
Beru Devlog
Beru was originally developed during the 2013 Ubuntu App Showdown, and this devlog tracked my progress. Updates will occasionally appear here.
---
16 April 2015
With the release of version 1.1, Beru is now the Basic Ebook Reader for Ubuntu. The reason is just one of several improvements since the previous release. Let's dive in.
---
07 November 2014
Finally, Beru has reached 1.0! There's not much difference between this and the previous beta (which is a good thing). The most noticable thing is that the phone will be locked in portrait orientation when you're reading a book. This will keep the screen from reorienting when you roll over in bed, which will keep the Monocle display from becoming very confused. Ideally, you'd have the choice to lock the screen in either orientation, but the SDK doesn't support that yet. There are several other bug fixes, and translations have been updated and improved. As always, there are many ways to install Beru on your phone, tablet, and desktop.
In addition to everyone I've thanked before, I want to call out two other people for their help. First, Randy Olive has done a lot of boring work, testing Beru on a physical device and porting it to CMake. Without him, we wouldn't have reached 1.0 today. Second, someone from Fòram na Gàidhlig has patiently guided me through some tricky translation issues. All translations have benefited from the improved translator comments they've inspired.
---
03 November 2014
As mentioned in the previous episode, I got to spend last week at Canonical's devices sprint in Tyson's Corner, VA. It was a week of surprises (mostly good!), so I thought I'd share some of them here.
---
27 October 2014
Well, so much for plans of a quick 1.0 release.
Those of you keeping your devices up to date have probably seen that Beru has been broken for the past month or so. I managed to trace it to a conflict between QtWebKit and Oxide, but I had no clue about how to fix it. Truth be told, I was getting pretty tired of playing whack-a-mole with the evolving SDK. Perhaps I'd just wait for an actual release, and then try to get Beru working again.
Then something amazing happened.
---
07 September 2014
Beru has finally reached beta! You can get version 0.9.8 from the app store or version 0.9.9 from this website or the PPA. They differ only in regards to application confinement.
Although it often felt that this release was spent fighting entropy, a few features did make their way into Beru. Most noticeable is the new cover view that replaces the old "Recently Read" list: